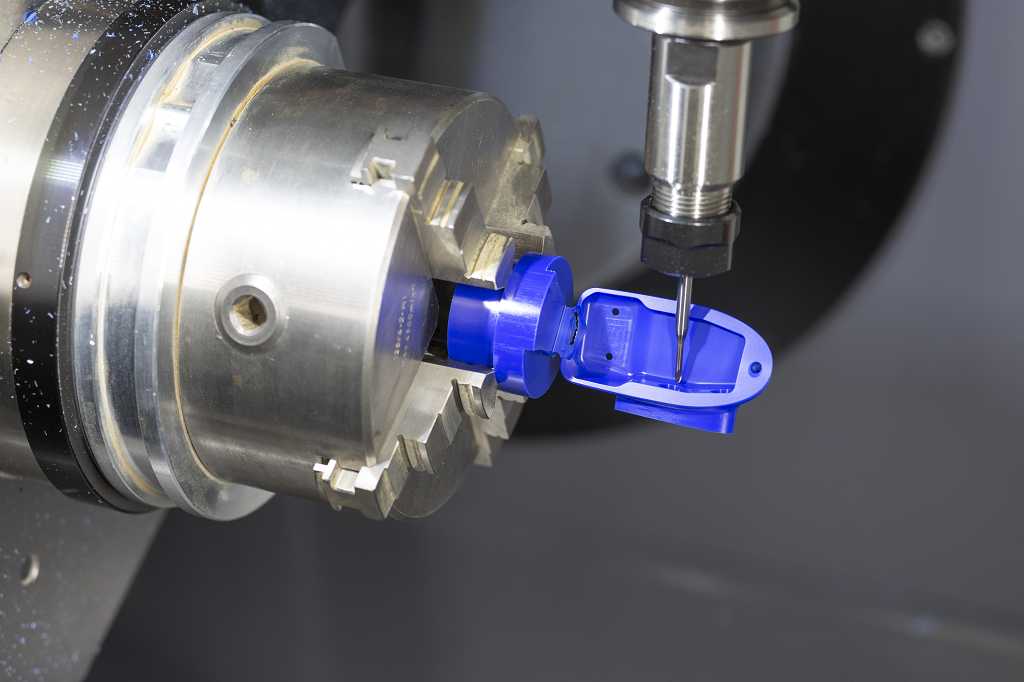 Customer reports
Swiss benchmark in dynamics drastically reduces machining times
Customer reports
Swiss benchmark in dynamics drastically reduces machining times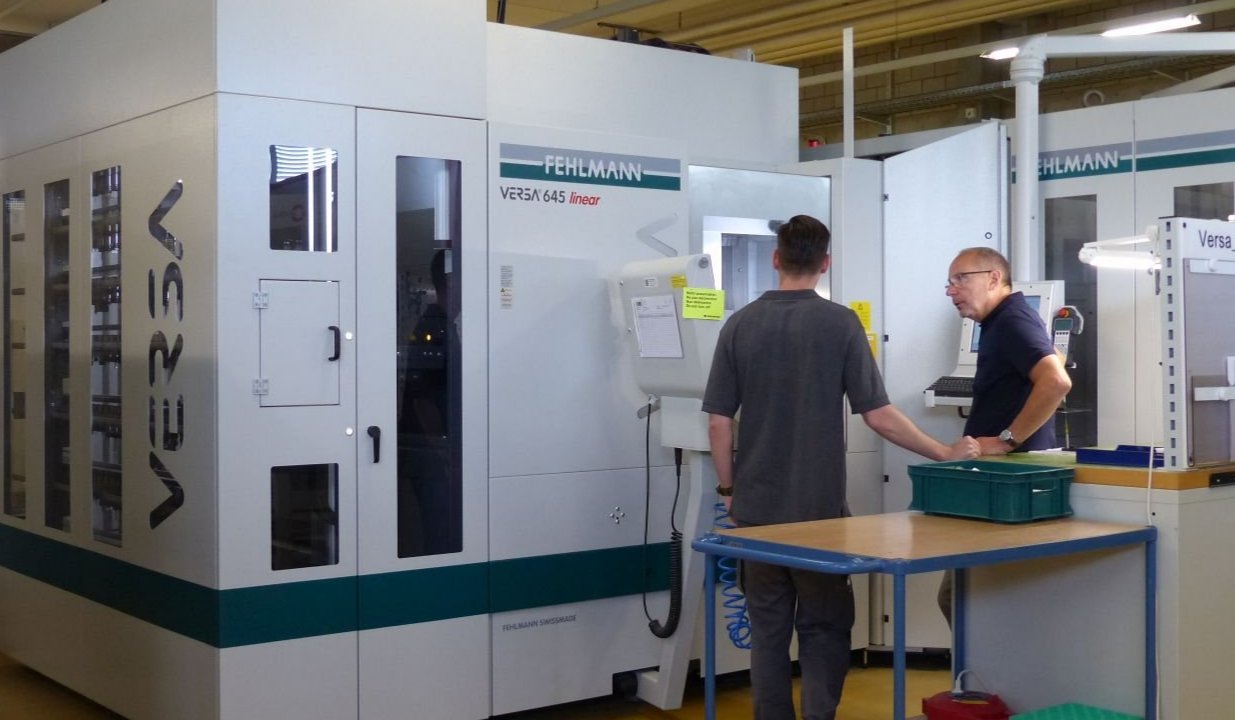 Expanding capacities and reducing machining times were the objectives in Schinznach-Dorf when the company invested in two Fehlmann VERSA 645 linear 5-axis machining centers in 2018 and 2019. And they are now allowing the company to operate at the highest level in terms of dynamics, feed rate and stability. The interesting thing is that at Amsler & Frey the focus is on plastic parts - materials that are not always easy to machine.
In Schinznach, however, the company is continuously investing in the latest technology, and so, in 2018, Operations Manager Thomas Gloor saw it as time to replace the two Picomax 90 machines in the automated production cells after more than 10 years. Therefore, despite the consistently positive results experienced using the two Fehlmann machines, an intensive benchmarking program was therefore started. The aim was to expand capacities with the existing automated systems and to reduce machining and set-up times. Amsler & Frey is not necessarily looking to achieve a one second per component processing time. For Thomas Gloor, however, this was still part of the benchmark:
"Although we do also work using comparable machines from competitors, the VERSA 645 linear was the absolute benchmark for us in this performance class for 5-axis machines. This begins with connection to our existing automation unit and continues with the dynamics and the torque drives in the rotary and swivel movement. In making this investment, it was also our intention to plan for the future, for more series parts and components designed for automation. Irrespective of this, service is also hugely important to us. And in this area, our experience with Fehlmann has been very good.
The variety of plastics to be processed at Amsler & Frey is virtually unique. This ranges from soft materials that are still fluid after machining and exhibit very high deformation, to abrasive carbon-fibre alloys and rock-hard epoxy glass. While some plastics produce very long flow chips, the machining centers for hard plastics have to provide appropriate stability. There are no recommended cutting data or books of tables. Everything is based on experience. But it is also a fact that only dry milling with air cooling is carried out in Schinznach. This is a tricky situation, especially at night, when machining is carried out unmanned. But Michael Rüthi, Head of Milling Automation, does not see this as a problem: "We machine components with tolerances of a few hundredths of a millimeter. At night we also operate unmanned at up to 30,000 rpm and high feed rates. But the Fehlmann machines and spindles are absolutely stable."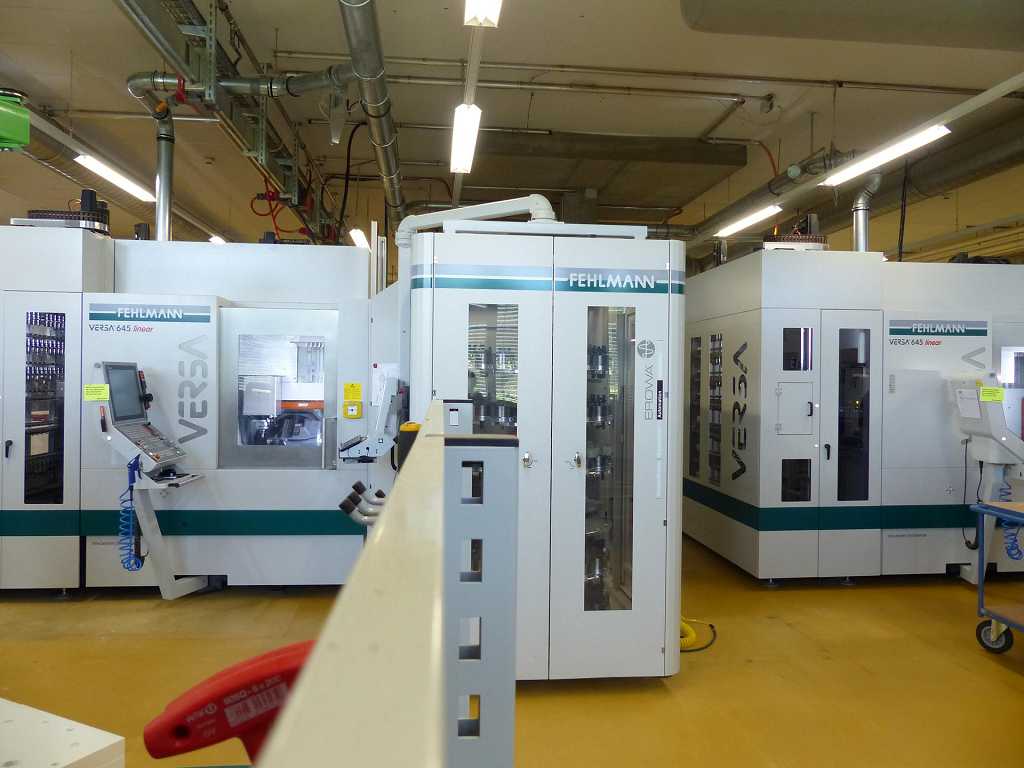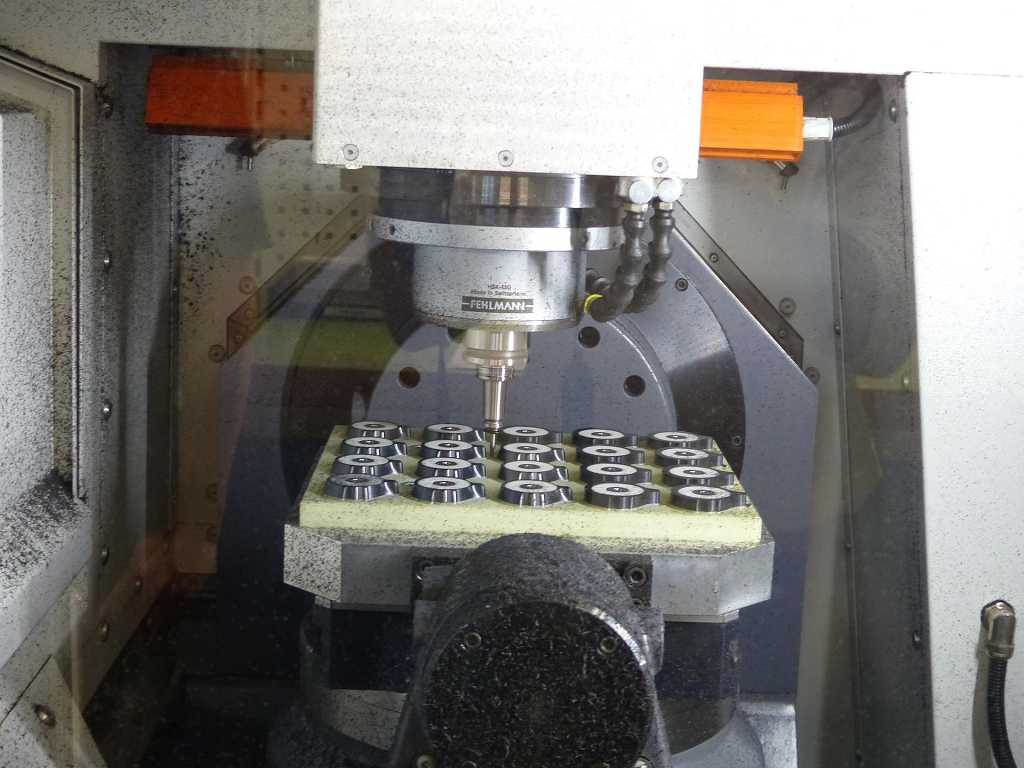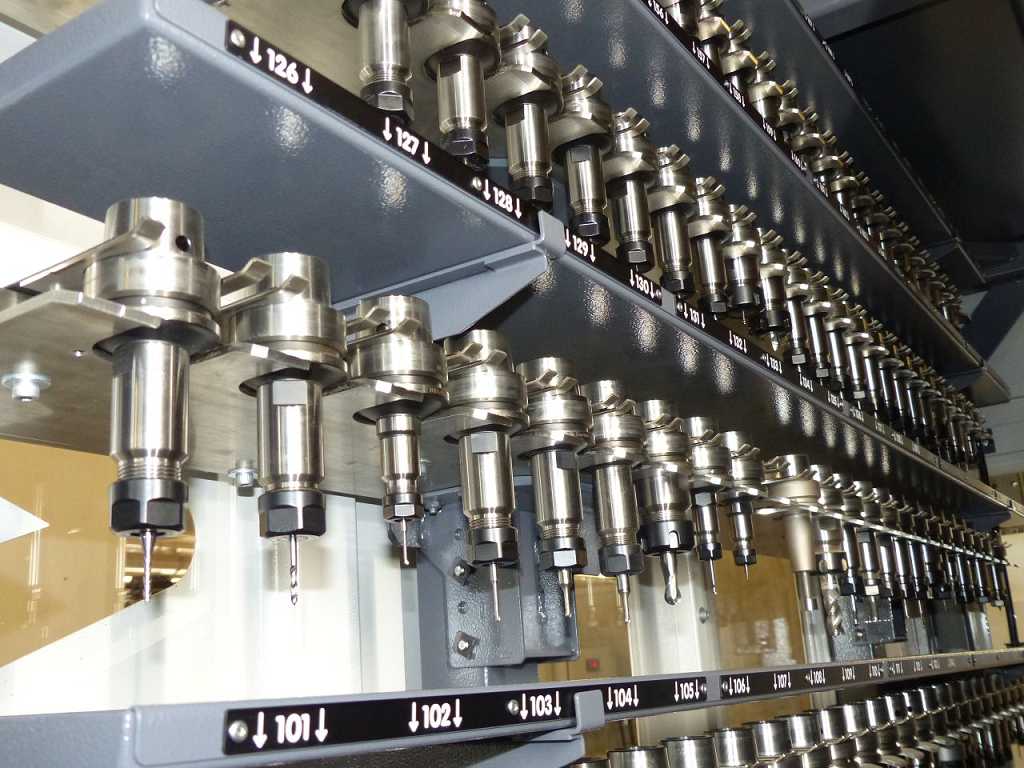 In 2018 the company invested in the first VERSA 645 linear 5-axis machining center, followed by the second in 2019. Both machines are connected with a Robot Multi (ERM) from Erowa.
Extremely flexible in automation too
However, those responsible at Amsler & Frey do not regard the huge reduction in machining times as being down only to the machine speeds or high feed rates alone. It is mostly due to the set-up times and the dynamics of the machines. The tool changer with 200 pockets contributes to the set-up times. Marcel Heiniger, Production Workshop Manager for the VERSA 645 linear, regards the dynamics as a major factor: "The differences in speed, feed rates or dynamics are striking compared to the older machines. But these factors are necessary for the machining times. As an example, we have more than halved the processing time for a medical technology component that has many 3D contours. That means we were able to reduce the time per pallet from three hours to 80 minutes. For me, the VERSA 645 linear is unique in this performance class."
Another advantage of Fehlmann's machining centers, however, is the flexible automation options. At Amsler & Frey the batch sizes vary greatly - from prototypes up to more than 10,000 pieces/year. There are often 10 to 20 series with up to 10 different types/sizes. This is also why automation is not made dependent on the batch sizes. So far, with the Robot Multi (ERM) from Erowa, with 75 pockets for 148mm pallets and 5 UPC pallets, we are in a good position. And, if you want to expand or replace this automation, this is not a problem either with the two VERSA 645 linear machines. This automation has been supplemented with the FEHLMANN MCM™ (Milling Center Manager). The master computer system controls and monitors the machine and robot. The machining sequence, zero points, etc. are also entered in a clearly arranged job table.
The Schinznach-based company is thus more than satisfied with its investments in the two machining centers. Especially since, according to Thomas Gloor, the VERSA 645 linear can also be used for production without optional add-ons, compared to comparable offers: "Of course, Fehlmann is well-known for precision. But price and service were also important for us with this benchmark. And we were surprised by the price, because Fehlmann was definitely competitive with comparable machines".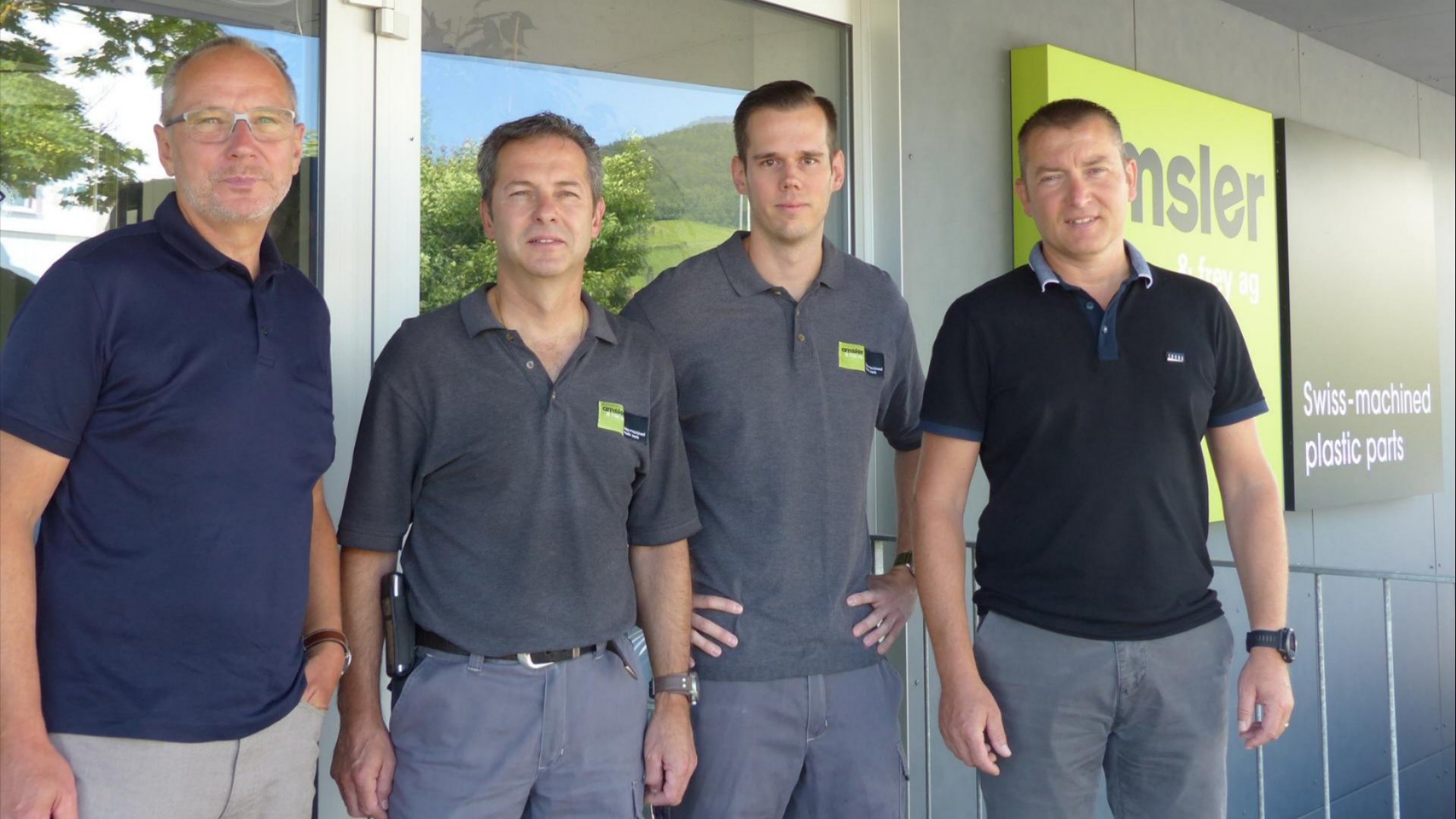 Jürg Solenthaler, Michael Rüthi, Marcel Heiniger und Thomas Gloor (from left to right):
"The huge reduction in machining times is a result of the large dynamic capacity of the machines,
the high feed rates, but also, substantially, of the set-up times"
Amsler & Frey AG in the spotlight
Amsler & Frey is an independent Swiss family-owned company that has been operating successfully nationally and internationally in the plastics industry since 1968 and employs more than 60 people. Their customer base includes companies from a wide range of industries, such as mechanical and equipment manufacturing, medical technology, analysis, sensor and laboratory technology, as well as electrical and materials handling technology, energy supply and the public sector. In the field of finished parts, Amsler & Frey specializes in dry machining. The advantage of this process is that the plastic parts are not contaminated by coolant. This eliminates material damage from oil contamination. The machine fleet in the milling shop comprises 14 CNC machining centers with 5-axis technology and different specializations. The company is ISO 9001 and ISO 13485 (medical products) certified. 
By the way
Jürg Solenthaler, Fehlmann's Head of Sales for Switzerland, says: "For us, toolmaking is the benchmark when it comes to precision and surface quality. These include, for example, tools from the Heidenhain controls series or the high-precision packages. Parts manufacturers such as Amsler & Frey, of course, also benefit from these features".
With a total of three automated cells, Amsler & Frey covers 50 percent of their total order volume in the milling sector.
Interesting side notes
Due to the huge variety of parts, a multi-machine connection to an automation system would not pay off for Amsler & Frey. The set-up time and labor involved would be too high and the capacity of the robots too small.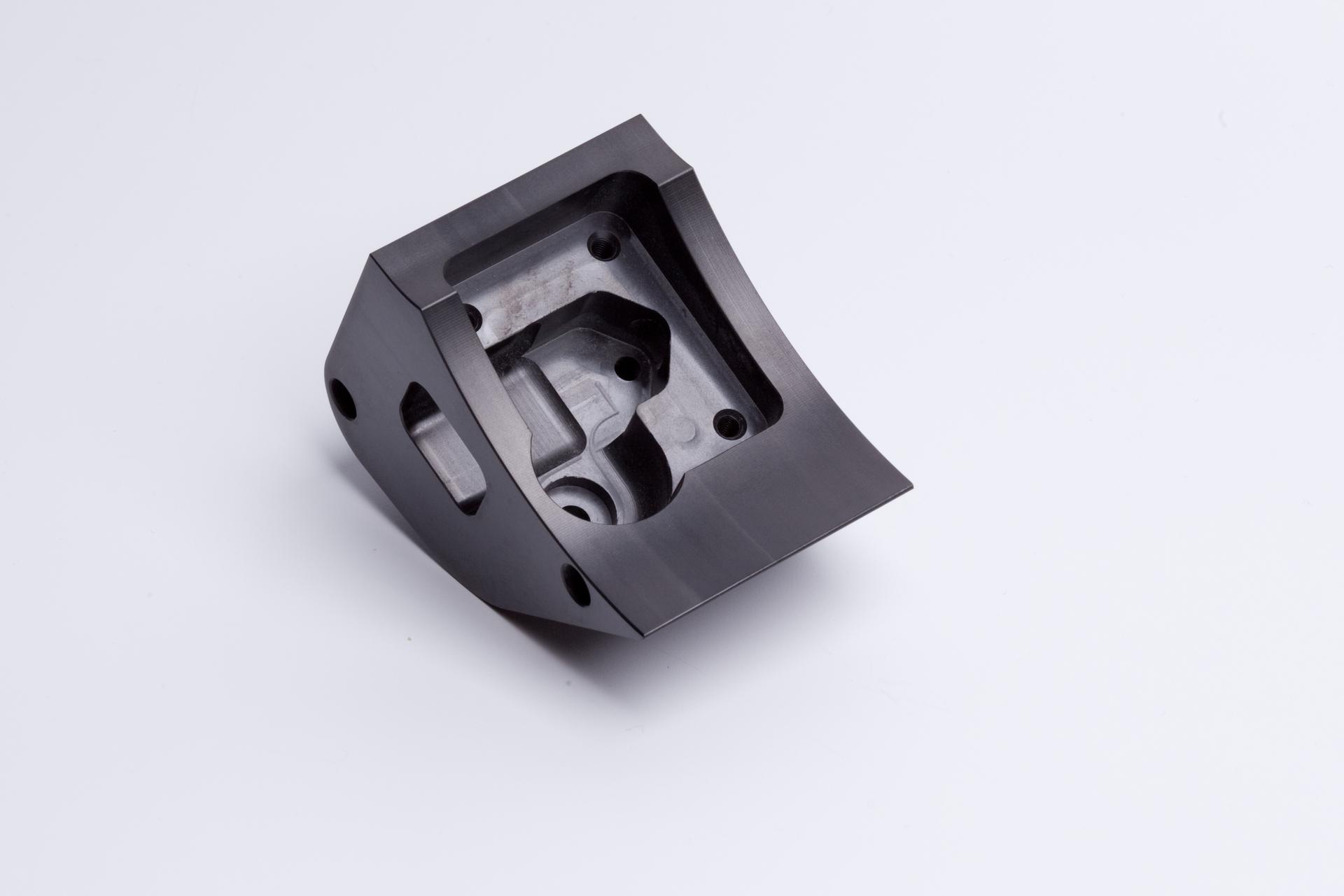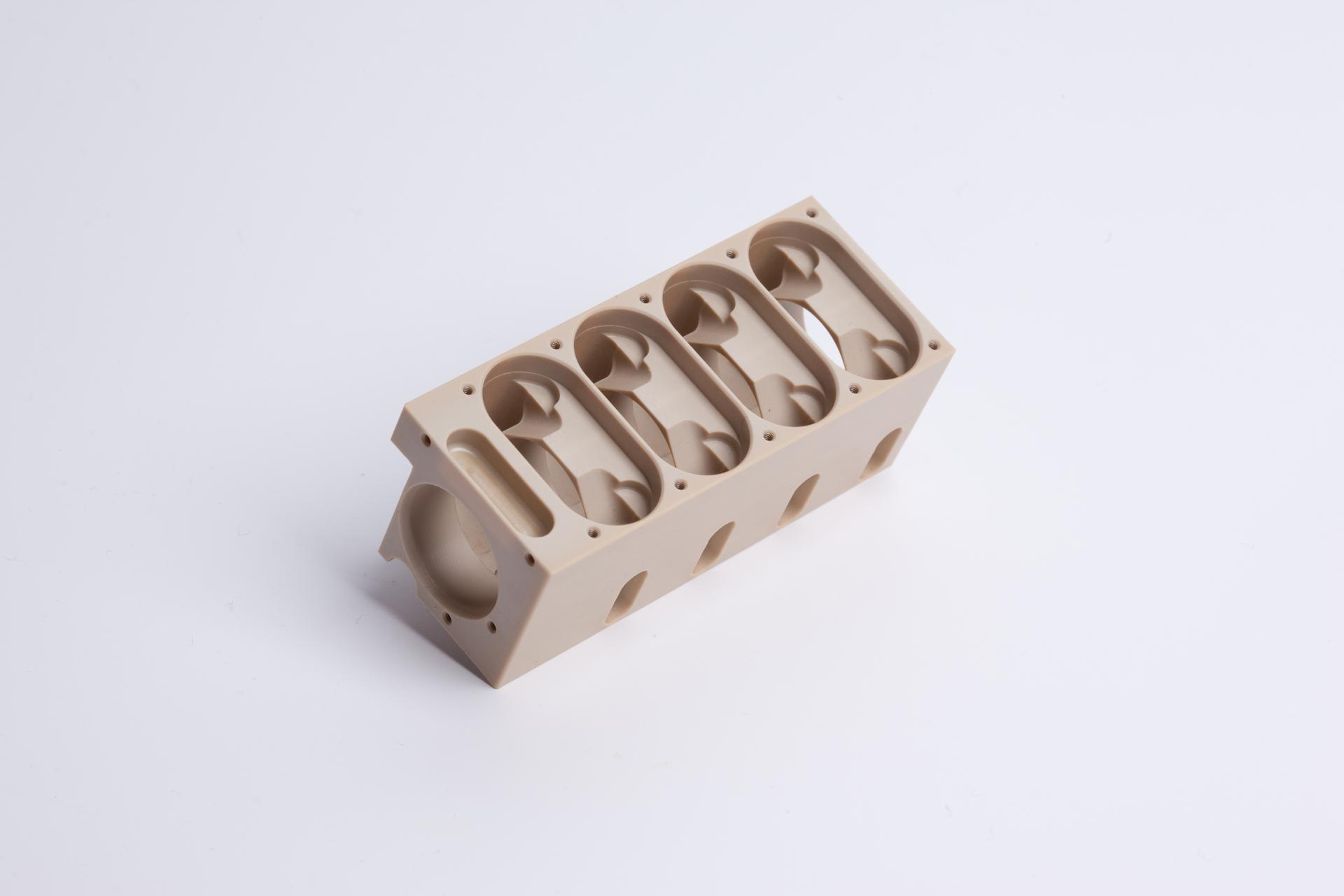 The variety of plastics to be processed at Amsler+ Frey is unique. From soft to abrasive and rock hard. There are no recommended cutting data or books of tables for this. Everything is based on experience.
Amsler & Frey AG
Mr. Thomas Gloor
5107 Schinznach-Dorf / Switzerland
Tel. +41 56 463 60 70
Fehlmann AG Maschinenfabrik
Birren 1 - 5703 Seon / Switzerland
Tel. +41 62 769 11 11