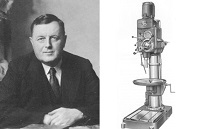 Founding of a mechanical workshop by Wilhelm Fehlmann next to his house in Seengen/Switzerland. The first machines and instruments were developed and manufactured: metal coping saw, vices and column-type drilling machines.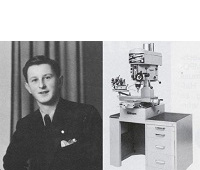 Willi Fehlmann successfully completes his degree as Engineer HTL and enters company management. During his studies, he starts developing a bench type drilling and milling machine with mounted coordinate table. In 1958 the FEHLMANN milling machine TB 13 C with mounted coordinate table was introduced.
Presentation of the FEHLMANN precision coordinate drilling-milling machine P18. As of 1970 the machine was equipped with the FEHLMANN quick-change system SF32.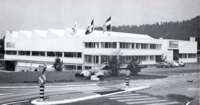 In order to accomodate the need for more space due to increased sales, a new production location was needed. The new location in Seon, Switzerland was a perfect place to build a generously dimensioned new factory.
Number of employees: approx. 35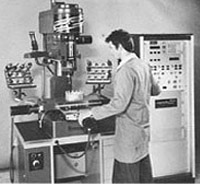 Presentation of the first FEHLMANN NC machine under the brand name PICOMAX® at the EMO exhibition in Paris - thereby beginning a new FEHLMANN era: after the PICOMAX 50-NC, the PICOMAX 100-NC and 100 XL-NC were introduced. These machines were built in large quantities and continuously revised until approx. 1993 - and established the name FEHLMANN / PICOMAX as a synonym for precision and handiness in customers' minds worldwide.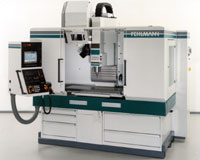 Presentation of the PICOMAX 82-M with water-cooled main spindle. With this machine, Fehlmann entered the domains of high speed cutting (HSC), as well as 5-axes machining technology. Further developments were PICOMAX 60 and 90, which laid the foundation for modern HSC-cutting with up to 5 axes. First solutions for automation (robot infeed of the milling cutter cell with Erowa Robot) were implemented.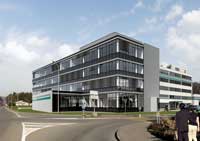 In time for the 75th anniversary of FEHLMANN the new technology centre was inaugurated in June 2005.
The new building offers brighter and larger rooms, providing ideal conditions for training courses and demonstrations. The project management, mechanical and electrical development departments are now located in close vicinity to each other, enabling us to respond to customers' needs even faster and more efficiently in the future.
Willi Fehlmann hands over management of the machine tool company to his son, Frank Fehlmann, a mechanical engineer HTL, who has held various management positions in the company since 1990.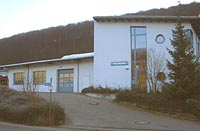 The company name W. Fehlmann AG was changed to Fehlmann AG. In the same year, Fehlmann GmbH (picture) was set up in Mönsheim/Germany, as an ideal base for sales activities and customer service in Germany.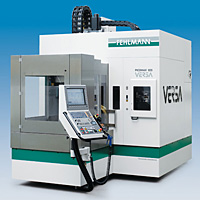 Presentation of the VERSA® 825. This machine has been designed for 5-axis machining of larger work pieces (up to a pallet size of 400x400mm or a diameter of 560mm max).
Among the outstanding features of this machine are the extremely sturdy portal design, the integrated tilting rotary table along the X-axis and the optimal operating ergonomics. The FEHLMANN VERSA-concept (patent-pendind) enables totally safe and time-saving handling of the machine and can be easily adapted for automation.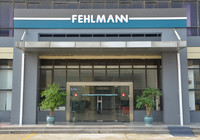 Opening of the new sales and service location Fehlmann China Ltd. in Suzhou/China.
Total number of Fehlmann employees worldwide - 180.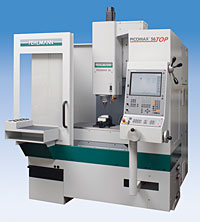 Presentation of the PICOMAX® 56 TOP: the TOP machine for manual and CNC operations.
This machine entails an entirely innovative, patent-registered operating concept using the Fehlmann TOP-functions (Touch Or ProgramTM). This allows the machine to be used both for CNC controlled 3-axis machining, as well as for manual operation.
This completely newly developed machine replaces the PICOMAX® 54.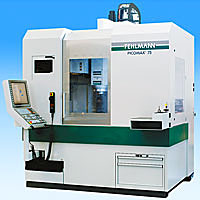 The proven and reliable FEHLMANN PICOMAX®-range is expanded with the new machining center PICOMAX® 75. Versatile, efficient, with compact dimensions: New, powerful solution for 5 to 3 axis precision machining.
A new, enhanced tool magazine with loading from front during machining, a compact, space-saving design, as well as FEHLMANN-typical outstanding ergonomics are just a few features of this novelty.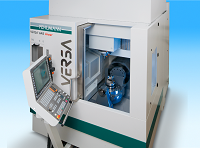 VERSA has a new family member - the VERSA 645 linear. This new machine, equipped with linear motors, sets a milestone in the areas of productivity and flexibility.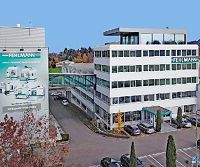 The inauguration of the new conference room on top of the FEHLMANN building took place in time for the 2018 in-house exhibition. The conference room offers a bright, modern and air-conditioned infrastructure for large groups of customers. At the same time, we renovated the offices on floors 2 to 4 for internal usage, giving us enough space for the continued growth of FEHLMANN AG, which has expanded to 200 employees worldwide this year.